Home

Product Line

Safety Cameras, Monitors & DVR

Sanitation

Video Pipeline Inspection Vehicles & Software

Video Pipeline Cameras & Transporters

Power
Sweeping

Street
Maintenance

Leaf Collection

Recycling

Technical Rescue Trucks

New/Used Equipment
In Stock,
Ready to Deliver

Parts

Complete
Financing

Contact Us


---
Public Works Consulting
---

"Quality
Service
Since 1978"
New / Used Equipment
offered by Municipal Equipment Sales, Inc.
We look forward to earning YOUR business.
---
OUR INVENTORY VARIES AND WE USUALLY HAVE SEVERAL PIECES OF EQUIPMENT BEING PREPARED FOR SALE. CALL 1-800-782-2243 OR EMAIL US TO GET ONTO OUR ADVANCE PREVIEW LIST.
Knuckleboom Loaders
READY for IMMEDIATE DELIVERY.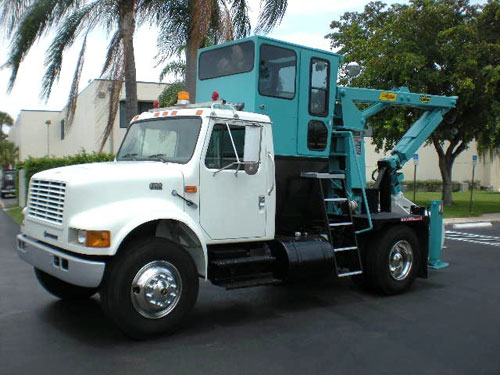 2000 Petersen RS-3 Knuckleboom Loader
The operator drives the chassis backwards and loads a truck or trailer that is parked in front of him or beside him. You can read all about the RS-3's standard equipment by using this link to access the PDF brochure on the RS-3 located here on our web site.
All new hoses, new rotator, new oil and flushed tank. AC in the truck and the loader cab. Engine has been tuned up as required. Six brand new tires. The mileage is 18,800 with 5,600 hours on a 2000 year model chassis.
A new unit goes for $152,201 – this one is $59,745 and everything works great.
Please call 1-800-782-2243 to get any questions answered.
---
After the Sale: You can always count on our experienced support personnel to provide you with follow-up services, including replacement parts and product information. Inventory varies, so please call about your special needs. If we don't have it, chances are we may know where to find it!
How can we serve your needs?
For more information about used municipal equipment, call 1-800-782-2243 or send us an email.
---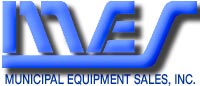 Address: 208 Bell Place
Woodstock, GA 30188

Local: 770-928-0424
Fax: 770-928-7512

Nationwide Toll Free: 1-800-782-2243

Email: sales@municipalequipment.com
MES Home | Product Line | Storm & Disaster Cleanup Trucks
Video Pipeline Inspection | Pipeline Nozzles | Safety Cameras | Knuckleboom Trash Loaders
Sanitation | Recycling | Leaf Collection | Street Cleaning | Street Maintenance
Ice/Snow Material Spreaders | New/Used Equipment | Parts | Complete Financing
Copyright © 2001 – 2014 Municipal Equipment Sales, Inc.